Product Business
The product department sales of mobility and responsiveness, the background of a wide range of overseas cooperation factories, the overseas bases and skilled production departments that directly manage them, and the source of trust are there.
Three features
feature
Reliable production organization
One of the most important factors in clothing production is tmaking customers secure.
Fluent management work between the sales department and the production department, on-site confirmation of carefully selected overseas garment factories and local staff, all work together to provide customers with highly responsive "clothing production with peace of mind".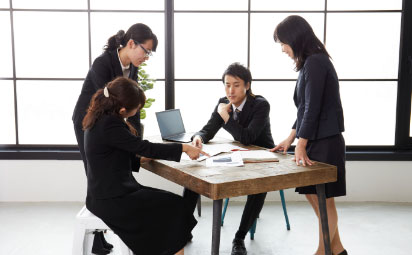 feature
Create something that cannot be found anywhere else.
In order to meet the diverse needs of our customers, we have the ability to make proposals that other companies do not have through our in-house planning ability and cooperation with the textile department. These ideas are diverse, such as functionality and design such as materials and specifications. There is expertise  accumulated over many years, and it is highly evaluated by clients. Please feel free to contact us.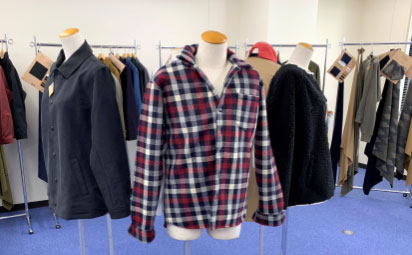 feature
Overseas production "holding upstream supply chain"
We have offices in overseas, and our staff not only management in the production area, but also smoothly arrange fabrics, accessories, processing, threads, etc. We are pursuing quality, delivery time, and cost performance every day by "holding upstream supply chain". Please feel the benefits of KAWAGOSHI MASA's OEM production.